About Comteck


Sales of Computer, Laptop, Servers, UPS, Rack, Nas, Mac etc.. & Servicing, Repair, Maintenance, Onsite-Servicing, Networking, sales of IT Products, Peripherals and Solar Products since 15 feb 1994 in Singapore…We are a GST Registered Company – M90004472J. Doing business is not easy in Singapore since the government is very strict and everything is accountable for. As such our past 25 years of records speaks much louder about us.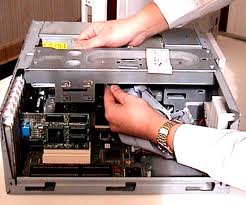 Computer network support and maintenance is vital for a business's key performance and should be treated as an ongoing exercise. It can save your business the expense and disruption of downtime. Often, it is easy to forget how essential your IT hardware is to the success of your business until you are up against a deadline and something critical fails. You may be able to deal with everyday troubleshooting issues. However, what happens when you come across a completely new problem you cannot solve?
By regularly performing maintenance on your computer and engaging a company that is trustworthy and reliable, you can ensure that your computer system is in good order. Companies with healthy computer systems will be rewarded with trouble-free computing and fast and efficient responses. A well-maintained computer, laptop, network or server is also easier to fix in the event of a problem. Moreover, regular maintenance also ensures that the equipment lasts longer thus helping the company cut down on expenditure.
Comteck understands that all users are unique and have individual systems that are tailored to their needs. Hence, Comteck adopts the policy of customizing each company's computer support contract to meet its specific needs.
---
© 2010 , Comteck Computer Technology. All Rights Reserved.